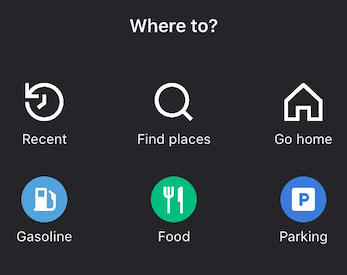 This week I'm on a 1,500-mile road trip around France, Benelux and Germany in my 10-year-old Toyota 86. When I bought the car, GPS was a US$1,000 option. You had to pay for updates and, if you kept the car long enough, eventually there wouldn't be any more updates. So I opted to use my phone for navigation.
While I've been a Mac user for nearly 30 years now, I'm a great believer in using the right tool for the job. So my first smartphone was a Nokia 700 running Symbian Belle (a development of EPOC; the OS on the Psion 5 PDA that I used as my only computer on a year-long tour of Australia). It had features you couldn't get on other devices, like Microsoft Office, Swype keyboard and Nokia maps.
Then Microsoft bought Nokia's phone division. So when Windows Phone finally got feature parity with Symbian in version 8.1, I got a Nokia Lumia 630. It was the best smartphone OS I've ever used, but Microsoft never managed to draw a significant number of users away from Android and Apple. Eventually it killed the platform and ported the apps.
I had data privacy concerns about using Android, so I looked at open source alternatives that could be installed on a Sony phone. But it looked like it would be the equivalent of using desktop Linux at the time, so reluctantly I got an iPhone SE. And then when the software updates ended, I upgraded to an iPhone 13 mini and turned the SE into an iPod touch.
Meanwhile, I upgraded the infotainment system in my car. One of the nice things about older cars is that they had industry standard Double DIN stereo slots. However, Japanese cars often have a 200 mm rather than the more common 180 mm fascia. Because no-one in Europe keeps a car long enough to bother upgrading the stereo, because my car is right-hand drive, and because no-one in Australia would ship to Europe, I ended up ordering the head unit from Malaysia.
I went for the Kenwood DDX919WS which has integrated support for the DRV-N520 dash camera and CMOS-230 reversing camera. It also had wireless Apple CarPlay support before that was an option on new cars. The dashcam includes forward collision, lane departure and departure delay warnings, features that aren't available in the current manual transmission version of the car. But I digress.
Karlin & Collins was founded in Chicago in 1985 as a provider of geographic information system data to companies like Garmin. It changed its name a couple of times before being acquired by Nokia in 2007. Nokia launched its own map software called Smart2Go in 2001, acquiring the company that made it in 2006 and making it free to download. The two divisions were brought together in 2011 and the product relaunched a year later as HERE.
The killer feature of HERE was the ability to download maps for an entire region or country for offline use with a comparatively small data footprint. No more dealing with dodgy rental car GPS systems. I used my Nokia 700 on several trips to New England. This feature didn't get added to Windows Phone until version 8.1 was released. Even before Microsoft bought Nokia, it was working on Android and iOS versions, and those versions were released in 2014 and 2015 respectively. For some reason, CarPlay integration took a lot longer to do than Android Auto.
After Nokia sold its phone division to Microsoft, it sold its maps division to a consortium of Audi, BMW and Daimler and the consumer product was renamed HERE WeGo. Available in the Android and Apple app stores, it offers comparable features to Apple Maps, Google Maps and Waze, including live traffic updates when you're online. The app can show you nearby parking, fuel stops, EV charging, places to eat and son on. But it has the best offline support, with map data taking up about half the space of Google Maps.
If you live in Ireland, there's the added advantage that, unlike the other apps, it won't try to navigate you down dead-end roads or send you miles away from your target destination. When downloading maps, you can break larger countries into smaller regions. Except when I'm going overseas, I tend to just keep the maps for the island of Ireland on my phone. You can get it HERE.