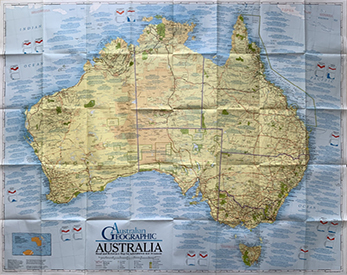 "Broad, wholesome, charitable views of men and things cannot be acquired by vegetating in one little corner of the earth all one's lifetime." —Mark Twain
I've visited the following places that have their own flag (Unicode support not guaranteed):
🇱🇺 Luxembourg 2023
Stopped off for brunch on the way from Trier to Parc Asterix.
🇭🇺 Hungary 2022
Attended a conference in Budapest.
🏴󠁵󠁳󠁭󠁥󠁿 Maine 2018
Visited Portland for lobster.
🏴󠁵󠁳󠁮󠁨󠁿 New Hampshire 2018
Driving through on the way to Maine.
🇨🇺 Cuba 2015
Two weeks in Havana in April.
🇮🇹 Italy 2014
Drove a grand tourer from London to Turin and back.
🏴󠁵󠁳󠁤󠁣󠁿 Washington DC 2013
Just passing through on my way to Providence.
🇬🇪 Georgia 2013
Went on a coach tour from Turkey to Batumi.
🏴󠁵󠁳󠁣󠁡󠁿 California 2010
Went sailing in the San Francisco bay and visited the Googleplex.
🇹🇷 Turkey 2008
Got married in Samsun, after traveling by coach from Istanbul. Many subsequent visits to see family.
🇹🇳 Tunisia 2006
Traveled from Sousse to Tunis by train in second class, for the conversation.
🇪🇸 Spain 2005
Sailed into La Coruna in the brig Stavros S. Niarchos. Spent a very pleasant day in Santiago.
🇮🇲 Isle of Man 2005
Sailed into Port Douglas as ship's cook in the barque Jeanie Johnston.
🇳🇿 New Zealand 2003
Working holiday to 2004. Traveled the whole country including North, South and Stewart Islands in a battered old Renault 19. Found the grave of my great-great uncle Steven and discovered he was an Anzac. A highlight was performing the haka in parliament during the commencement ceremony of Youth Parliament 2004.
🇭🇰 Hong Kong 2003
Just passing through, and again in 2004.
🇫🇮 Finland 2003
Sailed into Helsinki harbor in the ship Shtandart.
🇸🇪 Sweden 2003
Sailed into a tiny fishing village in the ship Shtandart. Traveled across the country by coach on returning from Finland.
🇩🇰 Denmark 2003
Sailed into Arhus in the ship Endeavour. Jumped ship and sailed out in the ship Shtandart.
🇩🇪 Germany 2003
Sailed through the Kiel canal in the ship Endeavour. Finally returned for a longer visit during my 2023 European road trip, taking in Koblenz, Köln, Stuttgart and Trier. Got to meet many German friends from the retro scene and donated my old computers to the M.E.G.A. museum.
🇬🇧 Northern Ireland 2002
Sailed into Bangor in the brig Phoenix. Visited Belfast in 2017. Many subsequent shopping trips.
🇮🇨 Canary Islands 2001
Visited Tenerife and sailed around the islands.
🇮🇪 Ireland 2001
Holidayed in Cork after meeting some natives in Melbourne. Returned to live there for a time in 2005. Migrated in 2017. Climbed Corrán Tuathail.
🇧🇭 Bahrain 2001
Manama. Just passing through. Very hot.
🇦🇺 Australia 2000
Working holiday to 2001. Traveled the whole coast and the interior in an 4.1 liter XF Fairmont station wagon. Plan on going back to see Tasmania and visit some of my old Endeavour shipmates.
🇸🇬 Singapore 2000
Just passing through, and again in 2001.
🇦🇪 United Arab Emirates 2000
Abu Dhabi. Just passing through. Very pretty airport.
🇬🇬 Guernsey 1998
At the helm of the tops'l schooner Sir Winston Churchill as she entered the harbor in late October.
🏴‍☠️ Cornwall 1998
Sailed from anchor off Charlestown to Douarnanez. Returned in 2002 to do my square rig apprenticeship.
🏴󠁵󠁳󠁮󠁪󠁿 New Jersey 1998
Visited a friend who was au pairing. Went to Atlantic City, which I sort of knew from the original Monopoly board.
🏴󠁵󠁳󠁣󠁴󠁿 Connecticut 1998
Crossed the state by Amtrak while reading The Great Gatsby. Repeated this journey with family in 2018.
🏴󠁵󠁳󠁲󠁩󠁿 Rhode Island 1998
Visited family. Returned for Thanksgiving 2018.
🏴󠁵󠁳󠁭󠁡󠁿 Massachusetts 1998
Explored a bit of Boston. Returned in 2010 and drove to Boxborough and back. Visited Gloucester in 2018.
🏴󠁧󠁢󠁳󠁣󠁴󠁿 Scotland 1997
Three days in Drumlithie, home of my Scots ancestors, where I met John Craven. Have returned a few times since to visit friends. Climbed Ben Nevis.
🇳🇱 Netherlands 1997
First visited on a college trip. Returned in Endeavour in 2003. Finally visited the Rijksmuseum in 2018. Visited the maritime museum in Amsterdam during a work trip. Went back to Scheveningen and Den Haag for the first time in 20 years as part of my 2023 European road trip. During that time also returned to Amsterdam where I took the canal tour for the second time and visited Nemo (the science museum) with my son.
🇧🇪 Belgium 1997
Brussels. Just passing through. Returned to spend a day in the city on my 2023 European road trip.
🏴󠁵󠁳󠁮󠁹󠁿 New York 1994
Stayed in Brooklyn. Ludicrously brief internship at WBAI in Manhattan. Saw the Mets at Shea Stadium. Returned for one day in 1998. In 2013 visited Queens, where my mother grew up. Returned with family for two days in 2018.
🇵🇹 Portugal 1989
Family holiday in Ericeira. Also visited Lisbon.
🏁 Brittany 1985
Subsequently, I've visited all six members of the Celtic League.
🇫🇷 France 1985
School exchange. Many subsequent visits, mostly to Brittany, including sailing a little ship to Dunkerque for the 75th anniversary of Operation Dynamo. Took my son to Parc Asterix for his ninth birthday. Still far from fluent in French, but improving.
🏴󠁧󠁢󠁥󠁮󠁧󠁿 England 1977
Spent a year in Cambridge while my father was on sabbatical. Returned to study in London, 1993-1996. Lived and worked in Gloucestershire 1998-2000. Returned to London in 2007. Climbed Scafell Pike.
🏴󠁧󠁢󠁷󠁬󠁳󠁿 Wales 1974
Born at the Heath Hospital, Cardiff. Traveled all over the country on childhood camping trips with my father. Climbed Snowden.