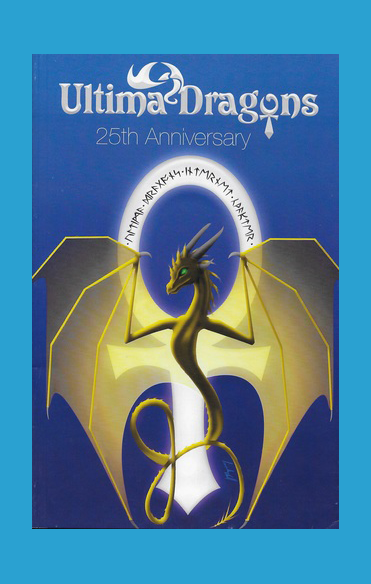 For its 25th anniversary, the Ultima Dragons, a fan club dedicated to the Ultima series of video games, held an anniversary bash at Disneyland, California. This included a souvenir guidebook, for which I did the page layout and typesetting. I also contributed some original artwork from my own Pax Britannia project.
I went on to design a custom keyboard layout for the Ultima Dragons Internet Chapter that can be used in place of a reference card for the first six episodes of Ultima.
The Ultima Dragons are a large virtual club founded in 1992 on Prodigy who have since moved to the Internet due to Prodigy's outrageous rate structure. The club is dedicated to helping others with their Ultima questions, discussing Ultima, and, most obviously, sharing information and creative exploits.