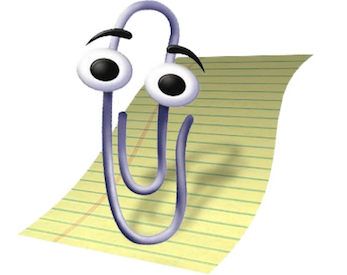 As the tech crunch continues, it's entirely possible that you're one of the many people who suddenly find themselves looking for a new job. When I started out in tech, some 15 years ago, I had no idea what to put on my résumé (or CV), so I paid a company that specialized in producing them to do it for me. The results were rapid. I uploaded it to a few of the main job websites, and soon afterward I had interviews and about a month later I had a job. As part of the deal, I had a year's after-sales support. So when I updated my CV, I sent it to them for review, and they told me that if I couldn't get a job elsewhere they'd be happy to hire me. Since then, I've been advising friends on how to present their work history to their best advantage. And now I'm going to share that information with you, with the caveat that when I was hired for my current role, they never asked to see my CV.
A second caveat is that this advice is more relevant to the tech industry than other industries, but I think it's still broadly applicable. Before you even get to overhauling your CV, you should update your LinkedIn profile. But it shouldn't be a clone of your CV. Make sure your skill set is up-to-date. List the places you've worked that you'd be happy to talk about in an interview. Leave out any gigs that didn't work out. Limit yourself to three short sentences about what you achieved in each role. List any universities or colleges you attended and any relevant qualifications you hold. List any voluntary work you do, any languages you speak, and any professional organizations you're a member of. Don't treat LinkedIn like Facebook. Keep it work related.
On to the CV. There is a slight difference between a résumé and a CV. But I find it's best to aim for a hybrid of the two that works equally well regardless of the region the owners of the company you're applying to are based in. You should always keep it up to date, because you never know when an opportunity will come along. But equally, you should tailor it for the specific role you're applying for. Depending on your experience, your CV should fit on either a single page (if you're at the start of your career) or on two pages. And when you're done, get someone to proofread it for typos and inaccuracies. Never lie on your CV. Discovery will get you fired every time and make it harder to get another job. If you think you're missing an important skill, take a free online course in it. Never oversell yourself, but don't undersell yourself either. As Dizzy Dean said: "It ain't braggin' if you really done it."
With the general admonitions out of the way, on to the specifics. Contact details first. Name, address, telephone, and cell numbers and email address. If your personal website includes a portfolio of your work, you can include it here. Optionally, you can include your LinkedIn address. Don't give employers your Facebook details and make sure your Facebook security is locked down. This applies to all social media. Potential employers may use vetting companies. If you have a dark history on the web, they may discover it. Keep this in mind before you respond to trolls.
Before the personal statement (three lines at most) I like to include one line of words that summarize my skill set. For example: "Writing – Editing – Presenting – Agile – API – CI/CD – Cloud – I18n/L10n – OOLs – R&D – XML – Video". The personal statement should describe what you're offering. For example: "A self-directed and highly motivated professional who combines a commitment to developers with a technical intellect and outstanding verbal, written and visual communication skills. Broad writing, editing, and presentation experience across the business intelligence, education, news, retail, security, and video games sectors.".
The next section is typically labeled "Employment", but I'd label it according to what the job demands. For example: "Technical Writing and Editing Experience". Then list all the employment that relates to this role in reverse chronological order. Leave out any employment that isn't relevant or didn't work out as planned. You can list this in the next section labeled "Additional Career History". You shouldn't leave any gaps that could act as an alarm signal to a potential employer, but you don't need to go into detail about roles that are not relevant to the job you're applying for. If you spent time goofing off, try to find a euphemism for it. For example: "Independent Work and Travel".
For each role, give the title, company name, city, state, or country (if you have worked in multiple states or countries) and the start month/year and end month/year. In "Additional Employment" section, you don't need to give any additional details. In the main employment section, give between three and five bulleted items of what you achieved there. You should provide more detail around your most recent roles. For example, a job that you did more than 15 years ago only needs a couple of bullets:
Produced user guides, online help and release notes for a Java-based point-of-sale and back-office product used by international retailers and more than 30 major UK high street retailers.
Delivered a content management system using DocBook XML and Alfresco to provide single sourcing, version control, collaborative authoring and regional localization for print and online documents. Created an internal development wiki.
If you need two pages for your CV, all your employment history should be on the first page. Start the second page with a "Professional Development" section, listing all your relevant qualifications. You only need to provide the grade for your highest qualification level. If you hold a master's degree, you don't need to list your bachelor's grade. If you hold a bachelor's degree, you don't need to list your high school subjects. You don't have to include any high school subjects you flunked. If you dropped out of high school, use this section to list any certifications you hold or any courses you've attended. For each item, include the course title, institution, state or country (if you have worked in multiple states or countries) and either the course dates or the graduation date.
The last section is "Key Skills and Accomplishments" where you should list all the cool stuff you've ever done that is relevant to the role you're applying for. On my old CV, I have six bulleted items in order of significance. For example:
Write a weekly developer blog on topics including APIs, computer history, dev ops, developer advocacy, emulation, hardware, localization, package managers, scripting, security, tools, virtualization, web development and XML.
Edited publications including Chris Smith's How to Design a Microcomputer, the Ultima Dragons 25th Anniversary and Translation Commons' Indigenous Languages: Zero to Digital.
You can also include subheadings for experiences that you want to group together. For example:
Technical Awareness
Organizational Skills
International Exposure
The final section in my CV is "Technical Competencies", with one bullet for each group. For example:
API: Doxygen, ReDoc, Swagger/OpenAPI, Swashbuckle.
My final tip is to keep the writing short. Instead of writing "I invented such and such", write "Invented such and such". Use the past tense for everything except your present role. When you're done, upload it to Indeed.com and any local job websites. And hit up anyone you know on LinkedIn who works somewhere you'd like to work to see if they are hiring and if they'd be willing to put in a good word for you. Good luck!