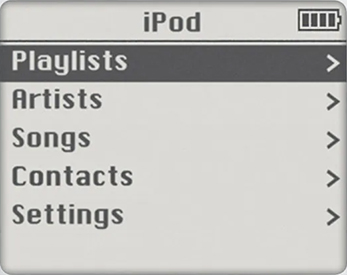 The original Apple iPod was announced on October 23, 2001. The final model was discontinued on May 10, 2022. It wasn't the first portable MP3 player, but it was the one that entered the public consciousness. It gave us the term "podcast", which is to public access radio as YouTube is to public access television (does anyone else remember "Manhattan Cable"?). As ever, the internet has democratized everything, but the problem is discovery. The signal-to-noise ratio has always been an issue. I therefore present a list of the podcasts that I've discovered, which I'd recommend to other people.
You may be asking yourself what on earth this has got to do with a DevRel blog. Well, it's tangential I'll grant you, but podcasts are an important part of the developer relations toolkit. Hosting your own podcast or appearing on someone else's is a great way to tell your story. But before you jump in, it's worth spending the time to find out what it is that you like about other people's podcasts. I'll keep on adding to this list as I find more podcasts that I like.
As an aside, I only ever owned one iPod: the 40 GB iPod Photo. I ripped my entire collection of around 300 CDs. I finally retired it when I got a 64 GB iPhone SE when it was released.
API the Docs
https://podcasts.apple.com/us/podcast/api-the-docs-podcast/id1511675332
If you work for a company whose software requires its customers to interact with an API, this one is for you.
The Crime Story Podcast with Kary Antholis
https://podcasts.apple.com/us/podcast/the-crime-story-podcast-with-kary-antholis/id1474093916
David Simon is one of my favorite writers. He's best known for creating HBO shows like "The Wire". But I recommend his books, "Homicide: A Year On The Killing Streets" and "The Corner: A Year in the Life of an Inner-City Neighborhood". I discovered this podcast because of Antholis's excellent interview with Simon. And I stuck around for his interview with Simon's successor at the Baltimore Sun Justin Fenton, who wrote "We Own This City". Antholis is a television producer who worked with Simon on HBO's "The Corner", "Generation Kill", "Show Me a Hero" and "We Own This City". If you enjoy this podcast, you might also enjoy the "Bad Cops" podcast. And if you watch the HBO show, I recommend the "We Own This City Podcast".
The Good Place
https://podcasts.apple.com/us/podcast/the-good-place-the-podcast/id1388743215
How do we judge whether an action is morally right or wrong? A book on the subject that I'd recommend is T. M. Scanlon's "What We Owe to Each Other". But perhaps you find moral philosophy books too intimidating (everyone hates moral philosophy professors). In that case, "The Good Place", the smartest, dumbest show on network television, has you covered. But that's not why I'm recommending the podcast. Marc Evan Jackson is simply my favorite podcast host of all time. Everything is fine.
LeVar Burton Reads
https://podcasts.apple.com/us/podcast/levar-burton-reads/id1244649384
Host of "Reading Rainbow" for more than 23 years, LeVar Burton is the consummate storyteller. I've previously recommended his MasterClass on the subject. Here, in each episode he reads a different work of short fiction.
Life in the Land of Ice and Snow
https://podcasts.apple.com/us/podcast/life-in-the-land-of-the-ice-and-snow/id1440431070
This may be a bit of niche choice, but this is a great podcast for anyone looking to get a handle on Swedish life and culture from an outside perspective.
Past Gas
https://podcasts.apple.com/us/podcast/past-gas-by-donut-media/id1479468209
Even if you have no interest in cars, this is a fun podcast that will confirm all of your suspicions about how awful the automotive industry really is. Also, as much as I love the Carmudgeon Show, it's very sweary and only for car nerds.
Seven Pillars with Alan Davies
https://podcasts.apple.com/us/podcast/seven-pillars-with-alan-davies/id1570545447
The British comedian asks eight guests from around the world for things that give them meaning in seven categories. Here's my list:
The Swyx Mixtape
https://podcasts.apple.com/us/podcast/the-swyx-mixtape/id1549059398
An ad-free mix of creator, business and tech content. I discovered it through a DevRel newsletter and if you do DevRel, I'd recommend it.
Tiaras and Tech
https://podcasts.apple.com/us/podcast/tiaras-and-tech/id1589687243
Shelley Benhoff and guests provide inspiration for women and marginalized groups in tech. Great interviews on a broad range of topics, with a focus on business and software development.
Waiting For Impact
https://podcasts.apple.com/us/podcast/waiting-for-impact/id1586375955
The story of a 1990s R&B boy band called "Sudden Impact" who disappeared after making an appearance in a Boyz II Men video. As told by former MTV host Dave Holmes. Besides being entertaining, this is also a great piece of social history for those who wonder what life was like before the internet.
What Makes This Song Stink?
https://podcasts.apple.com/us/podcast/what-makes-this-song-stink/id1639584483
Hosted by Pat Finnerty, this is the antidote to Rick Beato's excellent "What Makes This Song Great" YouTube video series. Lately, the guests have become the focus of the podcast, but that's no bad thing when they include W. Kamau Bell and Sara Schaefer. And while you'll learn why "Dani California" stinks, you'll still be none the wiser as to how it won two Grammy Awards. The show lasted 16 episodes before returning to its original longform video format.
Word of Mouth
https://podcasts.apple.com/us/podcast/word-of-mouth/id869276405
Former Children's Laureate, Michael Rosen has been hosting episodes of this BBC radio series on spoken English since 2011. From the recent episodes, I'd recommend "Talking to Computers", which covers voice recognition, machine translation and text to speech software.
You Must Remember This
https://podcasts.apple.com/us/podcast/you-must-remember-this/id858124601
Since 2014, Los Angeles based film critic Karina Longworth has been exploring lesser known stories from Hollywood's first 100 years in this podcast. It has received high praise from the likes of the "Entertainment Weekly", "The New Yorker", "Rolling Stone" and the "The Washington Post". Each season covers a specific topic with standouts including "The Blacklist", "Six Degrees of Song of the South" and "Polly Platt: The Invisible Woman".