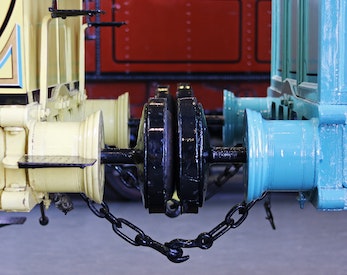 One of the challenges of writing a weekly DevRel blog is trying to make sure as many people as possible who might be interested in it actually get to see it. Up until now, I've been manually posting links on Instagram, LinkedIn, Mastodon and Twitter. I recently configured automated site builds so that post-dated articles will appear on the appropriate date. But I wanted to do the same thing for social media posts. There are a number of options with a free tier, but in all the lists I checked, I couldn't find any with support for Mastodon. So I went for Buffer. It's one of the oldest apps on this market and usually highly ranked in top ten lists. And, as it turns out, it recently added Mastodon as a supported channel.
Because I don't publish paid content or support this site with advertising, I'm sticking to the free tier which restricts you to three channels. Although I have more followers on LinkedIn than anywhere else, those are mostly colleagues and former colleagues, and not where I'm looking to grow my audience. So I picked Instagram, Mastodon and Twitter. If Twitter dies, I'll swap it out for LinkedIn, but I don't think that's likely. Plugging in Mastodon and Twitter was easy. Just log in and then connect a channel.
Connecting Instagram was more of a pain. You have to have a business account (still free) and it has to be connected to a Facebook page. To change your Instagram account to business, just go into settings, click Change to Professional Account and then select Business. There's a Creator account as well, but currently you can't automatically post to that. I mostly use Facebook for keeping in touch with friends and family, but I did have a page I created for some open source projects, so I connected my Instagram account to that using the page settings in Facebook.
Buffer is aimed at marketing people, not the tech-savvy, so it has a really easy to use interface. In the content area you can create ideas which can later be turned into posts. I use this area for keeping notes, like a list of unfinished blog articles. The place where I create and schedule the content is the calendar view. Because I'm only publishing once a week, I use the monthly view. Then I can easily see how far in advance I've scheduled posts. You can schedule up to ten posts per channel on the free plan, which means I can plan ten weeks ahead.
To create a scheduled post, go to the day and click the add (+) button. All your channels are selected by default. Drag and drop an image, or upload it, and write your post. The scheduled time defaults to midday in your local timezone. I usually move it to 0900. When you're done, click Customize for each network. Buffer warns you if you're over your word limit for Twitter and it shows you a preview for each platform. And that's all there is to it. If you're collaborating on posts, then you can create a shared landing page and add other users, but I only need the basic functionality.
Currently-supported platforms, besides the ones I've already mentioned, include Facebook, Google Business, Pinterest, Shopify and TikTok. YouTube support is supposed to be coming soon. I suspect you could use Meta's Facebook page settings to have it also post anything that goes to Instagram to your Facebook page, which would effectively give you four free channels. There are also Android and iOS apps, so you can manage your content while you're on the move (handy if you're on vacation and something goes wrong). So far I'm very happy with Buffer and I've found that not only does it save time, but it's also good for planning ahead.
Image: Original by Tim Johnson.